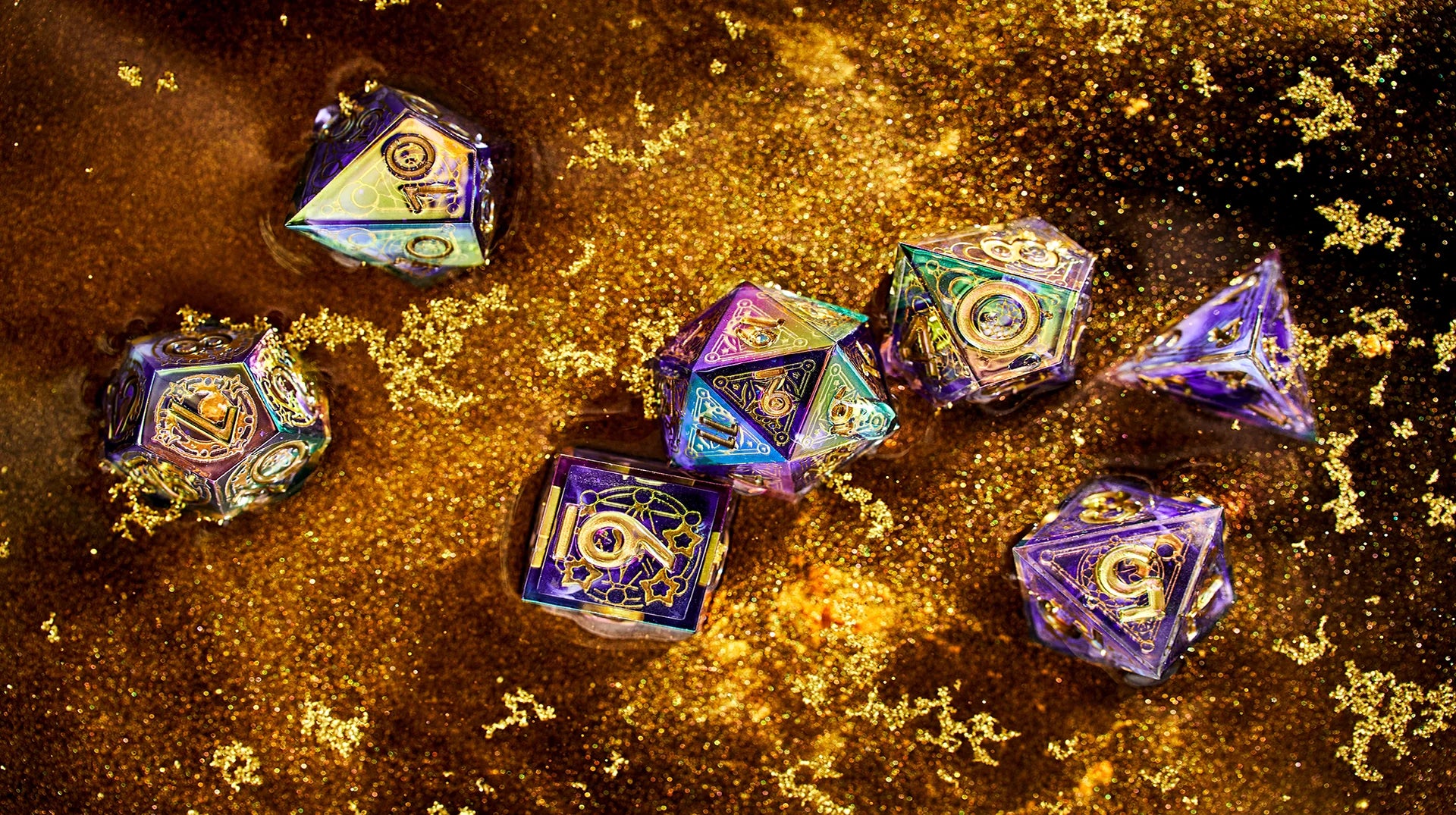 Magical but sadly inedible treats & treasures guaranteed to captivate your party.
Arcane Delights

Whether it's rituals, hexes, summoner's circles, enchantments, or familiars, Dispel Dice has a bevy of mystical treats for you in our tasty (but sadly inedible) collection that is aptly titled Arcane Delights. 
No matter what game/class you're playing, this collection has gorgeous gaming dice that will both entrance and enhance your TTRPG experience.