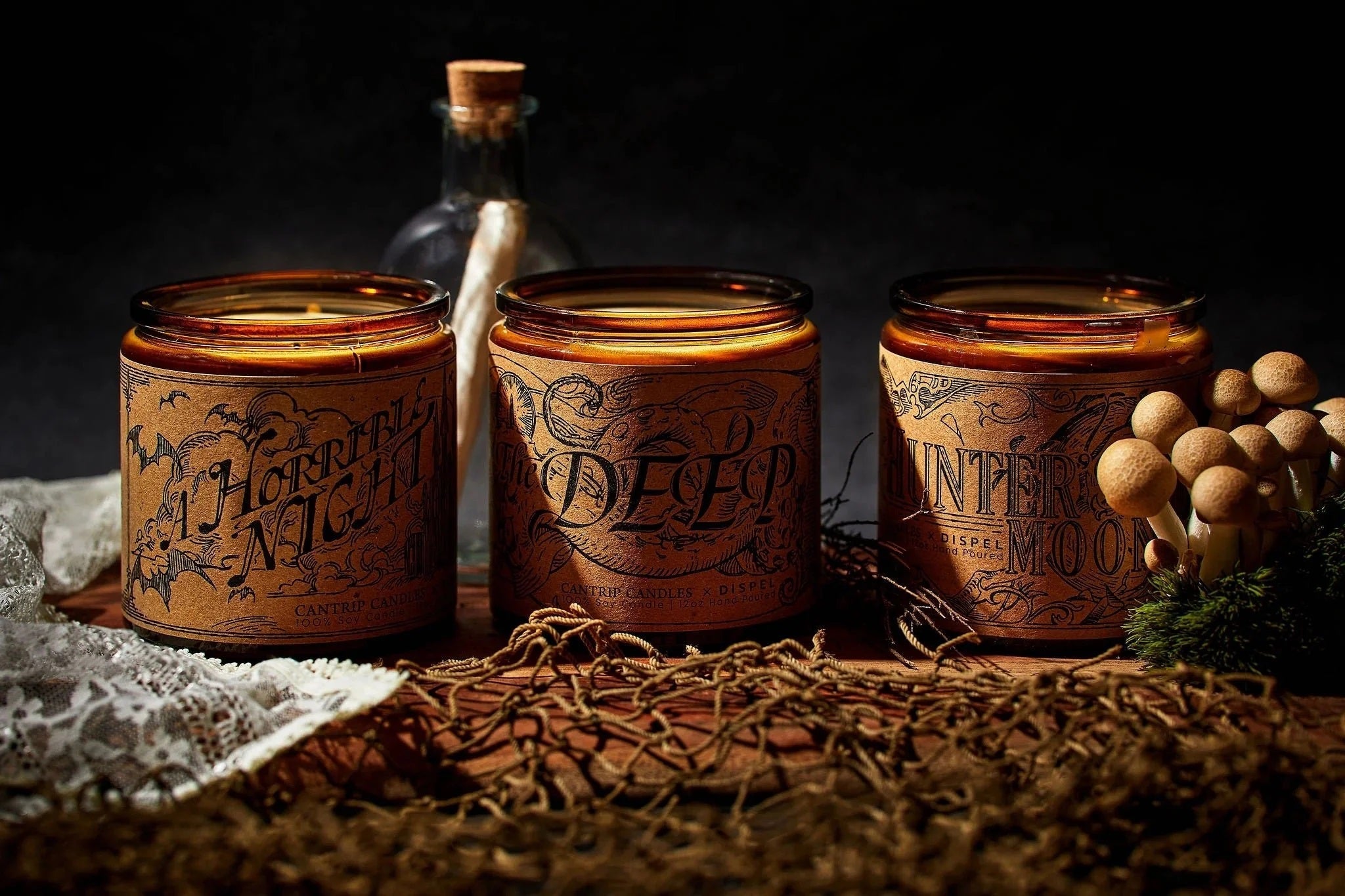 With Halloween right around the corner, Dispel Dice has once again delved into our bag of tricks to bring you a hauntingly beautiful collection of dice, candles, and even a special trick-or-treat bag.

Browse our personally curated selection of Iconic Dice, Polyhedral Dice, our new Jewel-shaped Dice, and even a new set of Liquid Core Dice!
Lastly, we have yet again teamed up with Cantrip Candles to bring you three uniquely scented Halloween-themed soy wax candles that will set the mood no matter what you're doing!